Event¶
CIDOC documentation: E7 Activity, E8 Acquisition, E5 Event, E11 Modification, E9 Move, E12 Production and E65 Creation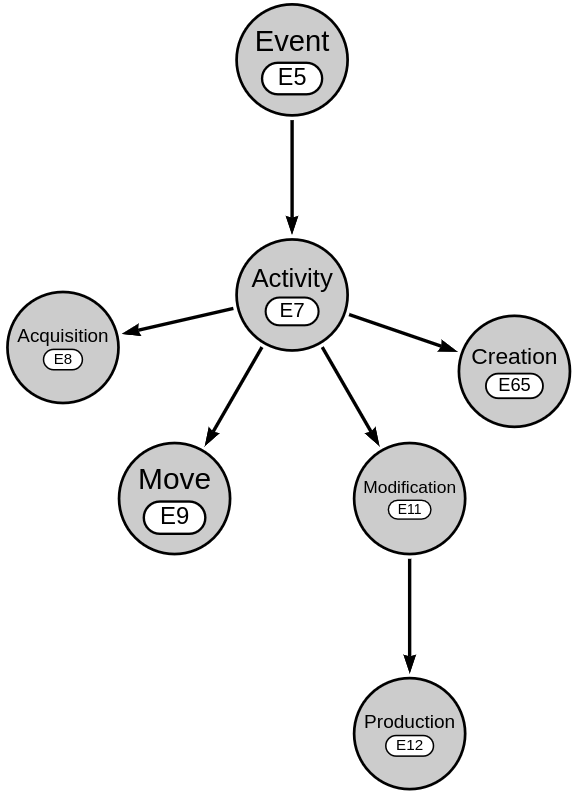 CIDOC CRM hierarchy for the different types of events included in OpenAtlas.
On the index page already entered entities are listed in a Table.
Click on the + button to enter a new one.

Click on the name of an entry in the list to access the detail view.

To edit or delete an entry click on the Edit button in the detail view.
Form fields¶
Location - a Place where the event occurred

Sub event of - events can be part of another event, e.g. a battle as a sub event of a war.

Preceding event - events can follow up other events, useful for e.g. entering a journey